We Find The Best LeadsTo Grow Your Business Fast!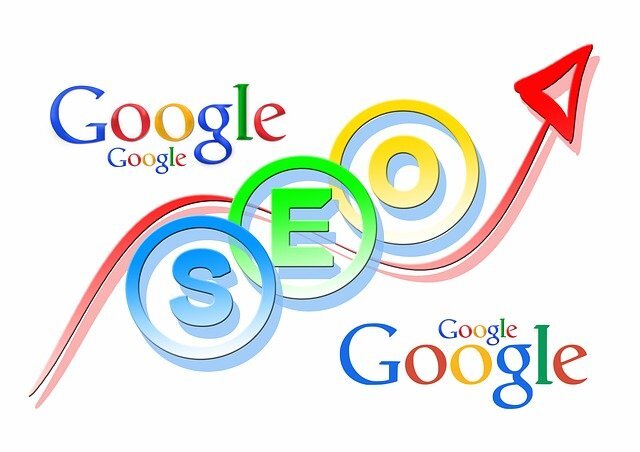 Ready to grow your Business, completely Risk-Free?
I am able to send you qualified leads from your target market and demographic, coming from Google and Bing organic search traffic.
My Pay Per Lead service is a zero-risk lead acquisition channel, that can be used for any business having an online presence, looking for online sales. Don't just pay for vague SEO or Social Media promo outcomes. Gain targeted, qualified buyer leads of those who are actively searching for your products or services.
Pay far less for each lead than what you would using Google, Bing, Linkedin, Facebook Advertising or any other online or traditional channel!
No contract or commitment, with absolutely no obligation to stay on.
You do not need to make an upfront payment for leads (other than a small monthly fee just to cover my infrastructure system cost) - I bill only after you start getting the actual leads. Pay on a monthly basis (although I do recommend that you test it for at least 90 days to optimize and bring in the best quality and most cost effective leads possible).
Pay per lead stands for "
pay for qualified leads
". Using your Google Analytics or any third-party tracking tool reporting, I will see what calls/web inquiries are converting and know that you are only paying for genuine leads. The website traffic is delivered through the proprietory online sales network funnel that I build specifically for your business and your target market niche.
Let clients find you - don't go chasing them yourself by inefficient cold calling or risky bulk email!
My PPL service is an ideal fit for businesses where each client's lifetime value is worth over $500.
It is important for me that you have a positive pay per lead experience. I treat you as my business partner and understand that the more business I generate for you, the better it is for both of us.
My Pay Per Lead SEO service, based on a few years of unprecedented R&D, is much more targeted and effective than any traditional or "blackhat" SEO strategies. I still recommend a combination of basic on-page SEO optimization to make the most of the organic search results, and my pay per lead generation, so that your Business receives an ever-growing number of high quality, laser-targeted prospects.
Additionally, I help you increase your overall conversion rate and brand recognition, so more leads turn into paying, loyal customers. Ask yourself - what would it do to your business to have more clients every month?
To schedule an introductory call, or if you have any questions please
contact me today
.

Doubled organic rankings+traffic in 2 months for a large eCommerce website
Doubled organic Google traffic eCommerce revenue every week!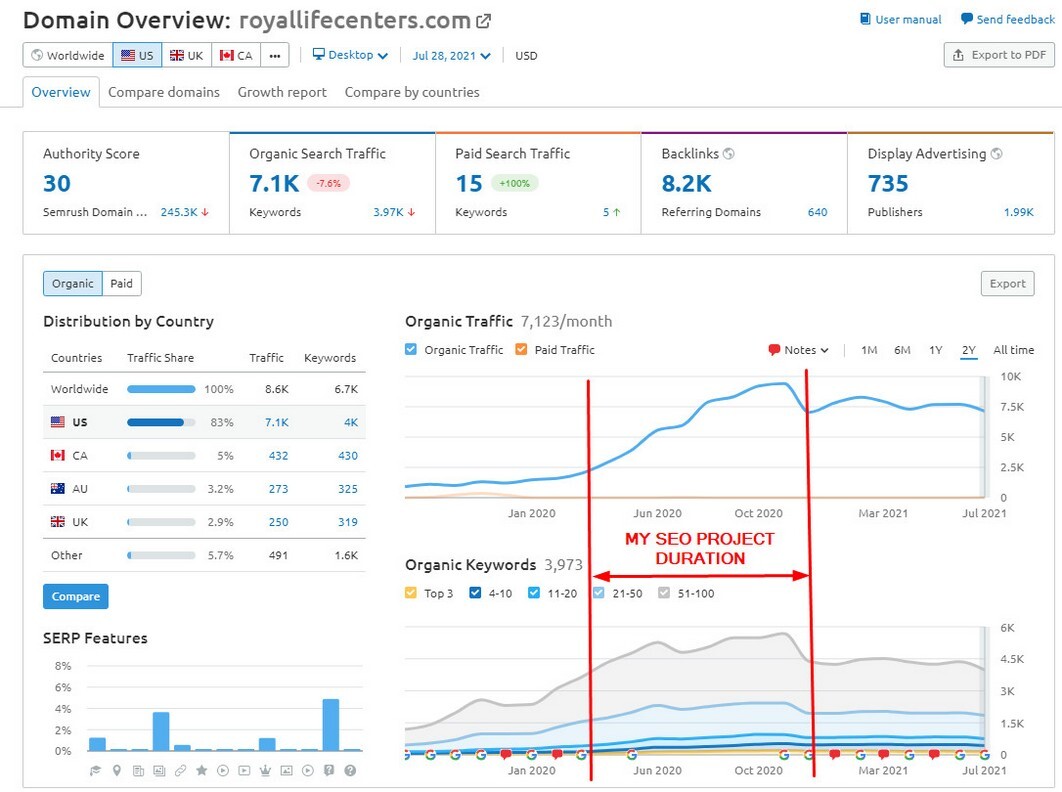 I tripled SEO traffic and rankings for a top competitive niche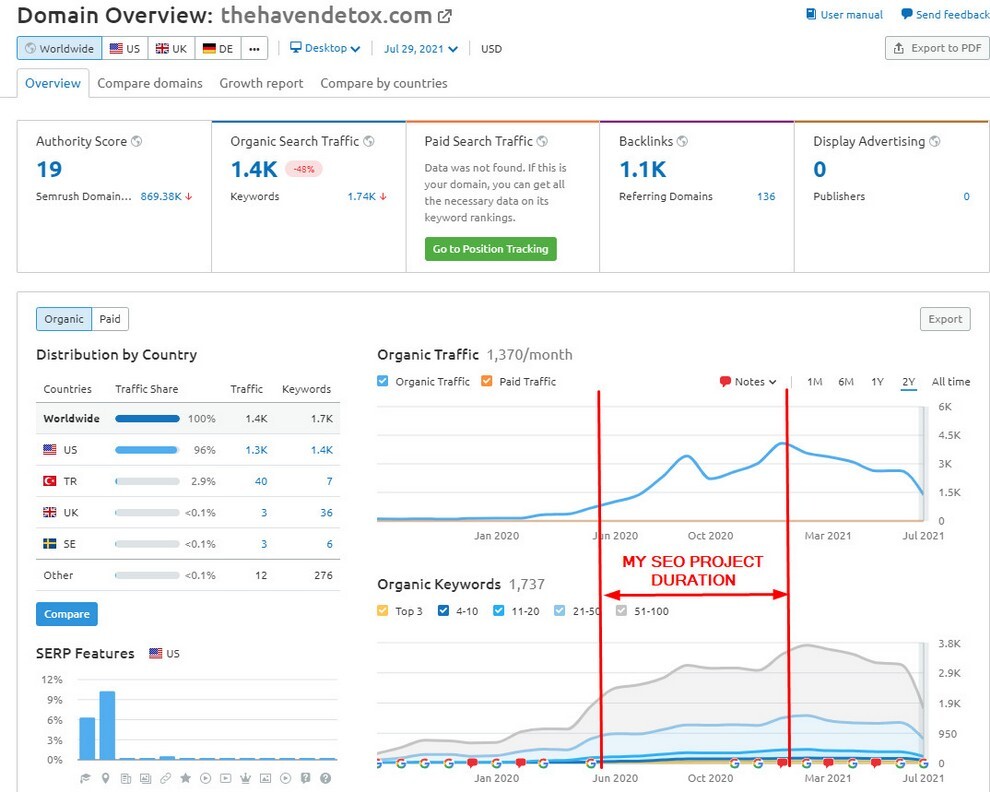 Private Detox Centers client - in just 3 months...
REQUEST A FREE CONSULTATION
Do you want a free call to explore your digital marketing challenge and investigate the best approach?